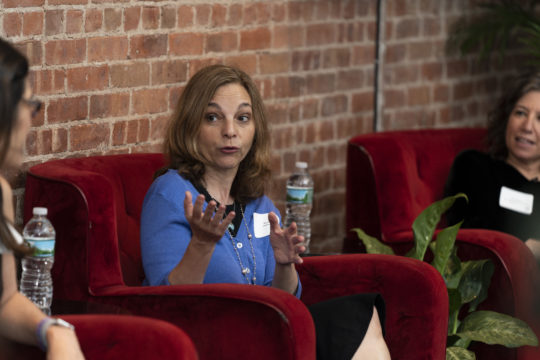 Helaine's made numerous media, panel and speaking appearances including on The Daily Show with Jon Stewart, PBS's Frontline, CBS This Morning, American Public Media's Marketplace and at The New America Foundation, discussing everything from our current political and economic situation to offering personal finance advice.  She's a lively and fun speaker, expert at both engaging her audience and making them laugh. She loves moderating panels and taking questions, and is known for staying long after the presentation to speak with audience members one-on-one.  Reach out directly to find out more about your options for keynotes, Q&As, and informational sessions.
UPCOMING APPEARANCES
February 24, 2021: The New School's Public Seminar book series, chatting with Natalie Foster of the Economic Security Project, via Zoom.
February 25, 2021: u.Aspire panel on Financing Education and Economic Opportunity, moderator, via Zoom.
March 3, 2021: Washington Post Live Chat.
April 24, 2021: Annapolis Book Festival, in conversation with author and actor Annabelle Gurwitch. 
TESTIMONIALS
Helaine was an exceptional consultant and moderator for a series of public programs at the International Center of Photography. Concurrent with Lauren Greenfield's photography exhibition "Generation Wealth," these programs focused on debt, money, spending, and how media and photography reflect and portray money in America today. Helaine was communicative, proactive, and, perhaps most importantly, possess extensive knowledge on financial policy, journalism, and talking to the public about money. She not only moderated a panel discussion at our ICP Museum, but she guided us toward exciting and interesting panelists to round out the conversation. As a moderator, she was engaging and directed on the stage, which is truely rare! Book Helaine for your next speaking engagement and you won't regret it.  — Nicole Stengel Restaino, International Center of Photography
It was an absolute pleasure working with Helaine for our 15th National MoneyPOWER Conference for Personal Finance Educators held on November 7, 2017. Her keynote address was engaging and incisive, and she received excellent reviews from our conference participants. — Steven Appel, National MoneyPOWER Conference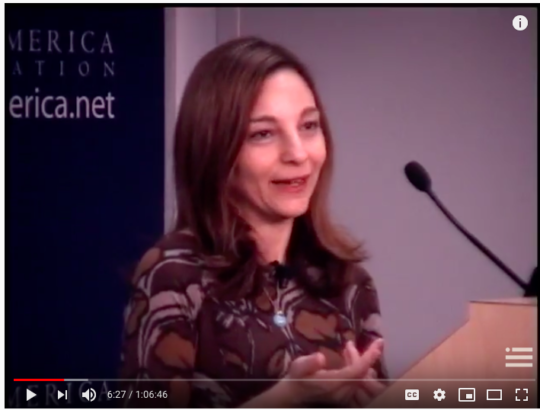 SELECTED RECENT PAST APPEARANCES
C-Span talk with Jennifer Taub, author of Big Dirty Money
National Academy of Social Insurance annual policy conference, Washington DC
The Capitol Forum Conference, Washington DC
Women & Money Day, Central Resource Library, Overland Park, Kansas